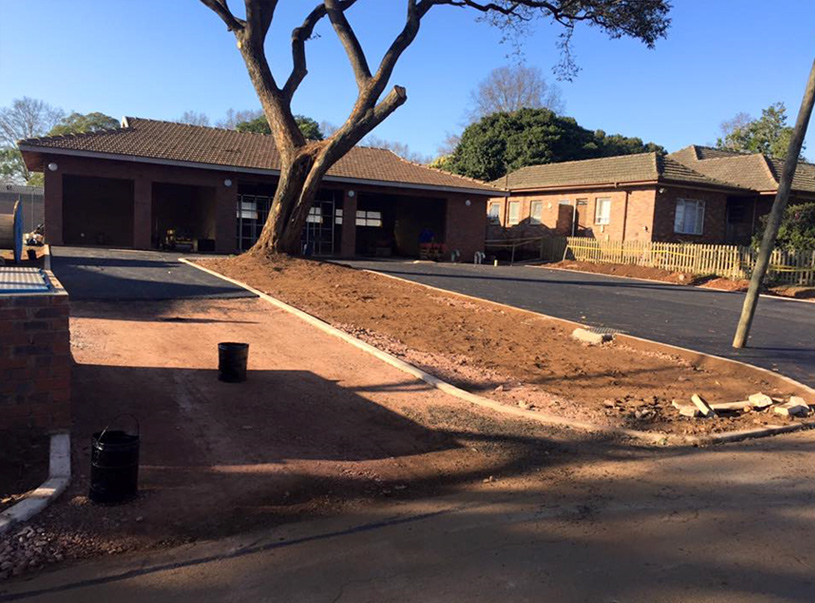 Residential Driveway Paving And Repair
A properly installed and maintained asphalt driveway can compliment your beautiful home, increase your property value and improve your curb appeal.
Trust the driveway paving and repair experts at Absolute Asphalt to help you find the best paving solution to meet your needs.
Residential Asphalting Contractors in Durban, Kwazulu Natal
Whether your paving job requires repairing driveway cracks, or installing a new surface to improve storm water management, the paving experts at Absolute Asphalt have the experience and knowledge to give you a beautiful new driveway that makes you excited to come home. At Absolute Asphalt, we have expertise to evaluate, prepare and install:
Asphalt Pavement Driveway Professionals
Do you have a long or difficult driveway surface in need of removal, repair or resurfacing? Absolute Asphalt can help! We specialize in the installation and repair of long and large driveways, using the same state-of-the-art equipment and skilled work crews we use for commercial jobs. Request a free estimate today to learn more about our driveway installation services.